Samsung S400i Mobile Phone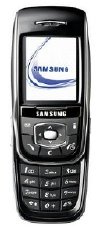 The Samsung S400i Mobile Phone looks similar to the D500, it is a slide-up handset that comes in sleek looking jet black and has the usual smooth Samsung slider mechanism. However, unlike the D500, the S400i has a feature called i-mode which enables the user to to access a range of i-mode websites and has its own i-mode email client. Some of the top websites on the net are involved and have specially designed sites which are easily accessible via i-mode, these sites include ebay, top news and sports sites and certain gaming sites as well.
Other features include a 262,000 colour display, VGA camera with flash, a video camera, Polyphonic ringtones, downloadable Java games and photo phonebook. Connectivity is through Bluetooth and there is 13Mb of built-in memory. It is a small light handset with dimensions of 91 x 45 x 21 mm and Weighing just 88g and the battery life is reasonable with 150 hours standby time and around 3 hours talk time. On the downside there is no Mp3 player and no expandable memory.
The Samsung S400i mobile phone is a stylish looking handset with some great features for users to enjoy and i-mode is an ideal function for those who like to get something new each time they buy a new mobile.

The Samsung S 400i Mobile Phones are brought to you by the UK's Cheapest Mobile Phone dealers along with other deals on cheap mobile phones, comparisons of the cheap broadband suppliers and the cheapest telephone calls.