Motorola C975 Mobile Phone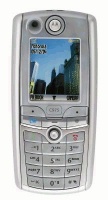 The Motorola C975 Mobile Phone on 3G is at the lower and of the market when it comes to 3G phones and as usually follows, this is reflected in the price, however, if you don't want an all singing all dancing mobile but still want the advantages of 3G technology, then this is the phone for you. It has all the features you would expect such as video calling and downloads, an mp3 player, speakerphone and expandable Trans Flash memory increasing memory to 256MB, giving ample room to store video clips and music tracks.
The Motorola C975 mobile phone has dimensions of 113 x 50 x 21 mm and weighs 110 g which is light and the screen is of a reasonable size with 65k colours and is good for watching videos that can be download and viewing photos. As with many Motorola 3G phones there are 2 integrated cameras on the C975; the first is an internal camera used for video calling and the second is an external camera for photos and the picture quality is good and compares well with other 3G phones.
Other features on the Motorola C975 mobile phone include voice activated dialling, Polyphonic and Mp3 ringtones, there are Java games installed with space to download more and internet web browser is via WAP 2.0 GPRS class 10. Connectivity is via USB and the battery standby is approx 150 hours, with 130 minutes talk time and 70 minutes of video calling.
This is a good all round handset with a candy bar design that looks stylish and considering the 3G features that are included for the price, it is a great buy.

The Motorola C975 Mobile Phone is brought to you by Cheapest Utility Suppliers - UK along with other great deals on cheap mobile phones and cheap phone call packages.